Description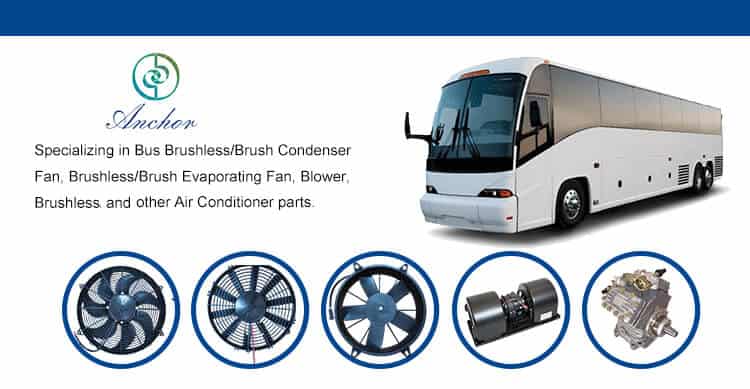 Our company is a professional supplier for bus air conditioning spare parts, we supply condenser fan, evaporator blower, compressor, bus air conditioner, etc.
The condenser fan is a key part of the bus ac system. Bus cooling fan is the same function as car condenser fan. It pulls air from the radiator core. We supply 9 inches, 10 inches, 11 inches, 12 inches, 14 inches, 16-inch bus condenser fans. The bus condenser fan is divided into brush and brushless. 
This product shows a brushless bus condenser fan, let me introduce the advantages of a brushless bus cooling fan.
1.Waterproof, Dustproof, Shockproof
2.Good Performance, modern design
3.Installed conveniently for various of the bus.
4.Longer life, lower cost, higher quality
5.Guaranteed after-sales service
Product Description
Rated voltage: DC 24V
Size: 14 inch
Rated current:≤7A
Speed range: 1000-2700 rpm
Rated speed:≥ 2700±100 rpm
Motor power: 150w
Noise:≤77db(A)
Control system: PWM
Warranty:13 months
Note:
Customized

speed is acceptable for your order 
Our company only post a little product on the website, if you can't find the products here, please contact us.