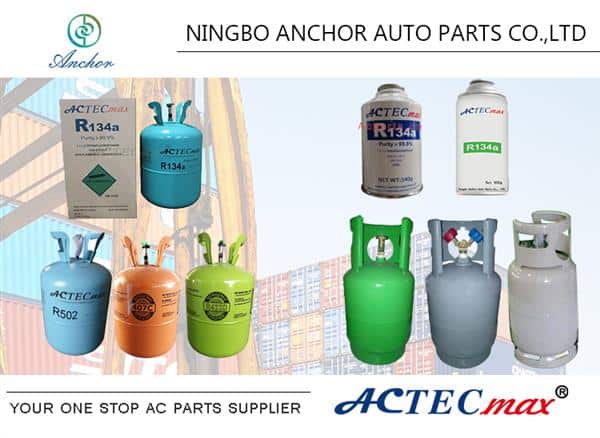 Introduction
Refrigerant, commonly known as refrigerant, is a working fluid used in refrigeration and air conditioning systems to transfer heat energy and produce a freezing effect. According to the working mode, it can be divided into primary refrigerant and secondary refrigerant. According to the classification of material properties, it can be divided into natural refrigerant and synthetic refrigerant.
Operating principle
The refrigerant is used in the refrigeration and air conditioning system to transfer heat energy and produce the freezing effect. Refrigerant is an intermediate substance in the refrigeration process. It first accepts the cooling capacity of the refrigerant to cool, and then it cools other cooled substances. We call this intermediate substance a refrigerant. It can also be called a refrigerant. Refrigerants include gas refrigerants, liquid and solid refrigerants, gas refrigerants mainly include air, etc .; liquid coolants include water, salt water, etc .; ice and dry ice are used as solid refrigerants. Commonly used refrigerants in air conditioning projects are water and air.
Chemical properties
In the refrigeration cycle system, the refrigerant has only physical changes, but no chemical changes and does not break down.
Alkanes are very stable in nature. In alkane molecules, carbon atoms combine with carbon-carbon single bonds to form a chain. Like methane, the remaining valence bonds of the carbon atoms combine with the hydrogen atoms. Because CH bonds are opposite to single CC bonds, stable and difficult to break. Except for the three reactions of oxidation, substitution and cracking, alkanes can hardly undergo other reactions. (Under normal circumstances, it does not react with strong acids, strong bases, strong oxidants)